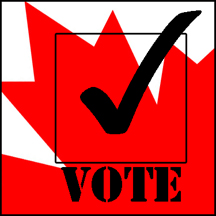 There seems to be a political restlessness sweeping the globe. Uprisings in the Middle East and Northern Africa have captured headlines and left analysts scratching their heads. What's going on?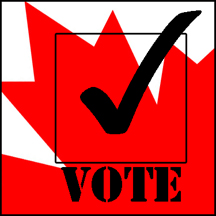 Now yet another poorly organized opposition in an oil-rich country has risen up demanding a change of leadership, this time closer to home. Well, to be exact, it is home…Canada.
That's right, a rag-tag coalition with a mixed agenda, led by a scrappy Liberal intellectual, Michael Ignatieff, is demanding that the Conservative government of Stephen Harper submit itself to the judgement of the Canadian people. (And by "scrappy" I mean rather plodding and pedantic–Ignatieff is the John Kerry of Canada. And by "demanding" I mean formally expressing a lack of confidence, which is enough to precipitate an election in Canada.)
The good news is that if the US decides to send in air strikes in support of the opposition at least the air crews can be back home in time for supper. Or maybe the US should just send ground troops. Check it out, you can drive to Canada from the US!
US soldiers would have to get past the Canadian border guards (who, believe me, are are a lot more scrappy than Michael Ignatieff–and by "scrappy" I mean gratuitously annoying). They wouldn't be allowed to bring guns into Canada, of course. And only two litres of booze per person.
This will be the third time the Harper Government (as it likes to be called, rather than the "Canadian Government") has found itself facing the judgment of the Canadian people, who have expressed their deep-seated feelings of ambivalence by turning out in underwhelming numbers to scatter their votes pretty much evenly across the political spectrum. In the past few elections less than half of Canadians have gone to the polls. Harper is Prime Minister thanks to less than 16% of the population, who voted Conservative. (No kidding!)
That is a pretty low hurdle to becoming the ruling party, but the Liberals, who ruled Canada throughout most of the 20th century, earned the votes of less than 11% of the population. What will it take to get Canadians to vote?  A recent poll asked Canadians which was a bigger problem, ignorance or apathy. The leading answer was, I don't know and I don't care.
As an American living in Canada I'll admit I don't quite know what to think about Canadian politics. That is partly because, unlike the US, there aren't major media outlets telling me what to think. So that is something Canada could be doing better.
Another thing would be to have longer campaigns. In the US campaigns last for years. They are like a soap opera with a long story arc. Candidates are given plenty of time to say or do something which will be pounced on by their opposition. They can change their minds several times, depending on what they think will help get them elected. Voters get to to know way more about the candidates than they ever wanted to. It's like a reality show, but less believable.
By contrast, in Canada the past few election campaigns have been close to the legal minimum of 36 days! Where is the foreplay? It's over so soon.
Granted, campaigns cost money and Canadians consider themselves frugal. But for the cost of just one of the 65 shiny new fighter jets the (former) Harper Government wants to buy (presumably to deliver puppies to troubled parts of the world) we could have several more weeks of entertaining political drama. Plus it would give people more time to figure out how to pronounce "Ignatieff."
But Canada is not the US. (Virtually all Canadians will agree that is a good thing. A lot of Americans will have to check a map.) A Canadian political campaign needs to be distinctly Canadian. But it needs to be exciting too, which, face it, is distinctly not Canadian.
The one exception is hockey. If politicians could harness the passion Canadians feel for hockey it would revolutionize Canadian politics. For one thing Wayne Gretzky would probably be Prime Minister. (Note to my American friends: Don't feel bad if you have to Google him.)
Hockey is an intriguing game of beauty and violence. It is big guys on ice skates beating the crap out of each other. Except for the beauty and ice skates, that pretty much describes American politics. So it's not like Canadian politicians don't have a homegrown model they could follow.
Instead of "campaigns" the five political parties could have "playoffs." Debates could take the form of a sudden death shootout. Don Cherry could become a political commentator. (Americans: Google him.) Instead of becoming Prime Minister, the leader of the winning team would be named "Most Valuable Player."
Of course, I don't really know if that would get Canadians interested enough to make the effort to cast their votes. But if that doesn't work there is one thing that I am confidant would do the trick. Turn every Tim Hortons into a polling station and offer free Timbits and coffee on election day. (Americans:… never mind. You wouldn't understand.)